Teen Energetics | Ages 11-16
This 4-part series was birthed out of a passion for reaching the youth who are feeling out of place in this world. The ones who feel they don't quite fit in with the others around them, who seem to understand more than they 'should', who don't have very many people to speak to about it and who want to expand and learn more about themselves. This is my passion because this too was me. I realized just how important community is and the type of community you are surrounded by is crucial to your development. It has been my dream for so long to create a space for the youth to gather, learn and discover themselves together in a safe, beautiful, and loving environment. Here we cultivate mindfulness, finding your own process to work through difficult matters and emotions and discovering tools to help make this process easier and more enjoyable. All sprinkled with a little humor and laughter! 😊
Along with these courses, there is a monthly potluck style gathering for the teen community to get together for an hour for meditations, sharing experiences or whatever we are called to bring in that that time!
This series is broken down into 4 bite sized parts and meant to be explored at an easy pace. Anything taken from the courses is intended to be implemented in everyday life and refined for each person's needs.
Energetics 101: Discovering your Energy
This class is for teens who are looking to promote more mindfulness, better understand how to work with their own energy and discover ways to protect and manage it. In this 3-hour class you will be given tips, exercises and information to take with you and have in your 'pocket' moving forward!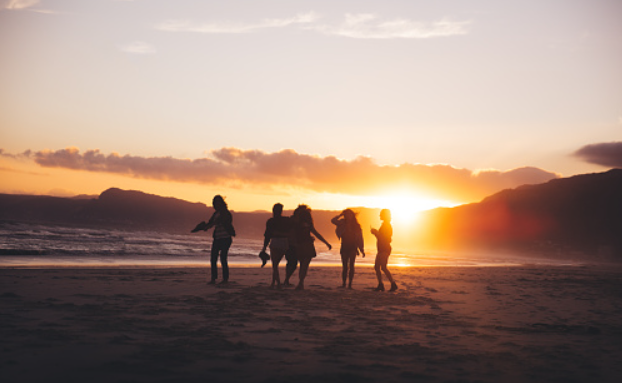 Energetics 102: Discovering your Tools
Pre-requisite: Energetics 101: Discovering your Energy
In this class you will be taken through Chakra, Crystal and Essential Oil information! You will discover how these all work together and ways you can incorporate these tools to work with your own energy. Along with your workbook, you will also leave with your very own essential oil spray that YOU will create based on your needs.
Energetics 103: Discovering your Connection
Pre-requisite: Energetics 102: Discovering your Tools
In this class you will discover your process to connect with your guides, learn more about the make up of your astrology chart and how you can use this information to better understand, work with and even heal your own energy. You will have the opportunity to creatively work with these new processes and information through an art workshop activity! Please send birth information along with class cost to hold your spot. We will begin gathering you personalized chart information to be ready to offer one on one assistance to you in class!
Energetics 104: Discovering your Process
Pre-requisite: Energetics 103: Discovering your Connection
In this class you will learn what it means to process through emotions, situations, thoughts etc. You will be given tools to help navigate 'finding the gift in the experience'. This is sometimes referred to as Inner Child work or Shadow Work and is a crucial part of working with your energy. There will be times all throughout life that are hard, confusing, sad, happy, joyful…and the list goes on. Finding your process now of how to sit with it, unpack it, heal from it, learn from it and implement the gift will be a life changing tool to carry with you forever.
Please note: The Holistic Institute of Wellness is a smoke free environment and does not permit smoking or vaping in or around the building during the entirety of our workshops and classes.