Your Reiki Journey – – – Bridging Ordinary to Extraordinary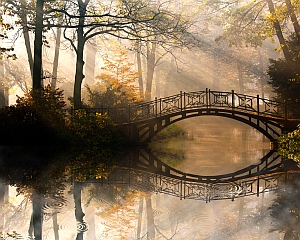 What is Reiki? Reiki comes from the Japanese words for wisdom and chi (or life force). It truly is a wise energy, and those who learn it gain enhanced personal awareness and spiritual connection.
Reiki fosters natural self-healing and relaxation, reduces stress, balances energies in the body and relieves pain and discomfort. It adapts to the needs of the recipient and helps with meditative states.
Our teachers, who are all certified master teachers in Usui Shiki Ryoho, are committed to restoring the sacredness of this training. As a result, we only train in person, one attunement at a time. We train students in all levels of the Usui Method of Reiki.
Reiki I and Reiki II are taught in a group workshop setting. The Reiki Master and Reiki Master Teacher training are held as retreats on sacred land. This retreat setting allows students to receive and integrate the energy before returning to everyday life.
Please note: The Holistic Institute of Wellness is a smoke free environment and does not permit smoking or vaping in or around the building during the entirety of our workshops and classes. All participants are asked to refrain from smoking and vaping especially those embarking on the Reiki sacred journey.
Who this class is for:
Students who are interested in learning self-healing techniques, as well as those who are interested in becoming Reiki practitioners.
In this two-day, weekend class, you will:
Hear what Reiki is and how it works
Learn the history of Reiki and the Reiki ideals
Gain an introduction to energy anatomy (chakras and bio-fields)
Receive three Reiki attunements
Practice self-healing techniques
Learn the traditional Reiki hand positions
Practice and be coached by master teachers
Upon completion, you will receive a Reiki level I Certificate certified in Usui Shiki Ryoho Reiki through the Holistic Institute of Wellness.
Students are required to wait at least three months between Reiki I and Reiki II.
The Institute offers individual support between attunements, and all students can join the monthly Reiki Lightworkers community group, which provides on-going training.
Reiki II
Pre-requisite: Reiki I must be through HIW or equivalent class of 16 hours approved by HIW.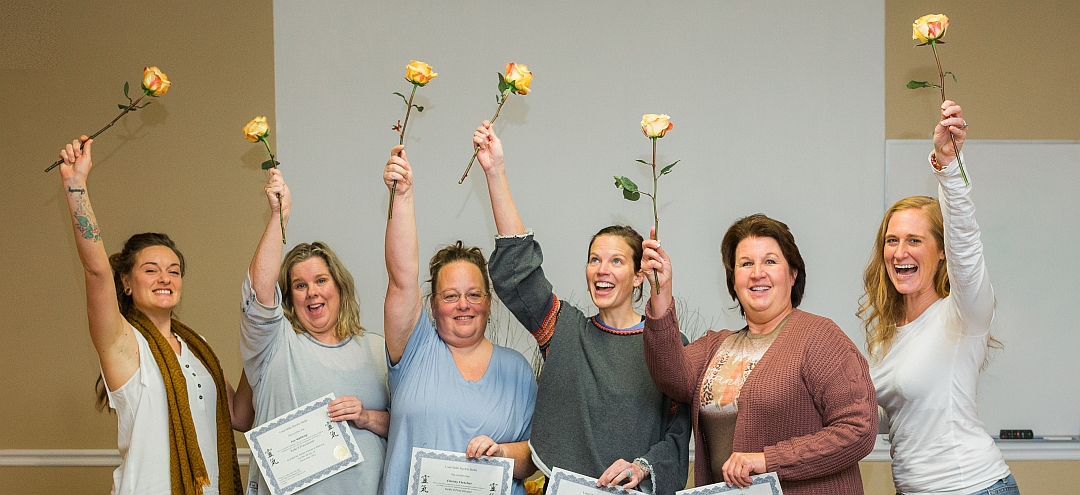 Who this class is for:
Students who have completed Reiki I and are interested in reaching a new level of awareness.
In this two-day, weekend class, you will:
Learn the basics of long-distance healing
Be taught three of the Reiki symbols
Receive one additional attunement
Begin to release whatever is no longer serving you on the emotional level
Practice and be coached by master teachers
During class, you will learn three of the traditional Reiki hand motions, also called symbols. You will practice sending healing energy over a distance to a specific person or situation. (If you choose to send energy to a person, please get this person's permission before class.)
Upon completion, you will receive a Reiki II Certificate in Usui Shiki Ryoho Reiki through the Holistic Institute of Wellness.
Reiki III Mastership
Pre-requisite: Reiki I or Reiki II must be taken through HIW and student must be actively involved in the Reiki Community.
*** If you have already taken level I and II through another organization you have the opportunity to audit one of our classes and become a part of our community. Contact us for more details.
In this three-day, weekend retreat, you will:
Hear a brief review of Reiki I and Reiki II
Receive an additional attunement
Learn three additional symbols
Practice giving attunements and hands on treatments
This four-day training retreat helps you integrate the fullness of the attunement. Not only are you immersed in the process, you can absorb the information apart from your everyday routine. Enjoy conversation with fellow students, hike through the woods and enjoy fire ceremonies.
Breathe, relax and enjoy.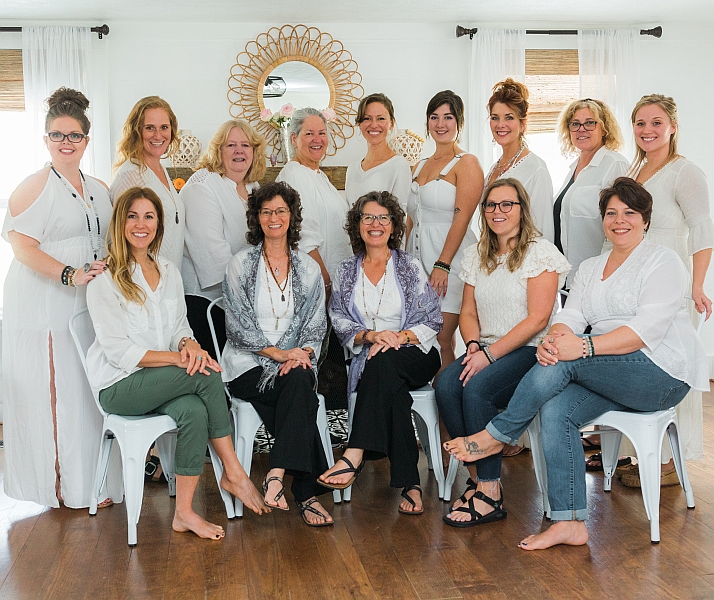 Reiki Mastership is a soul commitment on all levels…spiritual, mental, emotional and physical. It is a way of life in self-mastery. The following are HIW requiremnts:
You can complete more sessions, and we do recommend you work in the energy consistently, but these are the minimum requirements. The reason for these requirements is to expose you to different energies and how to work with them. It is also to prepare you for the additional attunement energy that you will experience once you become a Reiki Master.
Five (5) in person sessions with five (5) different people. These can be table or chair boost sessions, if you do not have a table.
Five long distance sessions with five different people.
Three animal sessions. It's really good to experience the energy differences in animals as well.
On-going self-Reiki.
You will also be required to attend a monthly Zoom group call with Madison Franklin, RMT, and Kelly Pratt, RMT, to check in, ask questions and get additional support.
For on-going personal support, we recommend you keep a log of your self-Reiki so that you can become aware of the daily difference it makes.
The required sessions are to be documented. This would include the overall experience of the client and the practitioner, i.e., visions, memories, emotions, etc. Documented sessions are to be completed and turned in at least two weeks before class.
Selection Process
The Mastership program is a selection process which includes an application and interview. Once all interviews are complete we will make the final selection of candidates. If you are not accepted into the program you will be given suggestions on how to better prepare yourself to apply again the following year.
If you are ready to commence this process CLICK HERE FOR THE APPLICATION FORM.
Upon completion of the Mastership Program, you will receive a Reiki III: Master Certificate in Usui Shiki Ryoho Reiki through the Holistic Institute of Wellness.
Our students enjoy taking Reiki for their own personal well-being, transformation and spiritual awakening. Others who would like to incorporate Reiki into their practice as a complimentary therapy may be health care professionals, i.e., Massage Therapists, Nurses, Chiropractors or Physical Therapists. If you are not a licensed Health Care Professional and would like to offer Reiki in your area, please check the city, state and local laws pertaining to your location as we make no claims as to your being able to practice without proper licensing.
We do recommend that you obtain your legal Minister Ordination and Physio/Spiritual Certificate for spiritual healing to protect your rights through The Universal Light (TUL) TheUniversalLight.com. Please let us know if you have any questions. If you have additional questions in regards to ordination and/or certificates you may reach TUL at 513-825-8290. Thank you!