Making Time for Spiritual Care and Topaz
I had to think seriously about this month's topic. It's not spiritual care practices, tools, and programs. It's about actually making/taking time for ourselves to do them for our own care. No one can do this for us. Yes there are many practitioners to help, and I have gratitude for them all, but and however: The responsibility for making and taking time for our own care is on me
I'm sure you all know by now that I take quiet time for myself in the mornings. I am so grateful I have the space and abundance to do that, however, I often fritter that time away without completing those practices I know are my real spiritual care. (Then I give myself a hard time for doing that!) So – Coming into the new year riding the energies still with us from the Solstice and Capricorn Super New Moon I have set clear intentions, and keep repeating them, for moving into 2023 with more/better spiritual self-care and more self-compassion.
For this time of great change, challenges and growth, allow me to present: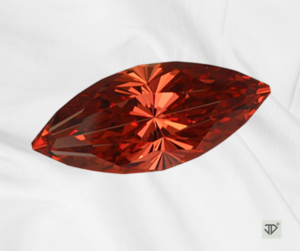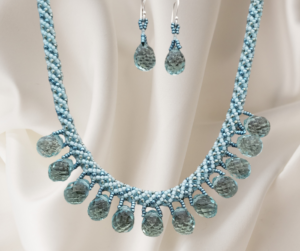 Topaz – "Brings trust in the universe, enables you to be rather than to do! It cuts through doubts & uncertainty. This mellow empathetic stone directs energy where it's most needed. It soothes, heals, stimulates, recharges, remotivates & aligns meridians of the body. It also promotes truth & forgiveness."
What I love about Topaz is all the glorious colors. Many think of just the golden orange of Avon : ) but Topaz also comes in blue, brown, clear, red-pink and green. (Image to the left courtesy of https://www.johndyergems.com/gemstones/topaz-2276.html, Image to the right: Blue Topaz jewelry set by Janet Edkins)
A Few Supporting Stones for Spiritual Care
With the overarching theme of self-care in mind, I went back over some of the topics of the last couple of years to find the best nuggets from past posts, stones and information for assisting us in this most important quest.
Stillness – Amethyst – Natural tranquilizer. Extremely beneficial for the mind, helps us feel less scattered & more focused.
Acceptance – Apatite – Stone of Acceptance. Unconditional acceptance of people & circumstances.
Trust – Chrysoprase – Creates openness to new situations. Allows for a sense of trust & security.
Belief – Labradorite – Strengthens faith in self & trust in the universe. A companion through change!
Journey – Pietersite – Reminds us we are a spiritual being on a human journey.
Self-love – Rose Quartz – Encourages self-forgiveness & acceptance, invokes self-trust & self-worth.
Kindness – Smithsonite – A stone of tranquility, charm & kindness. Forms buffer against life's problems.
Positivity – Black Tourmaline – Encourages a positive attitude, no matter the circumstances.
With love & blessings. J
Beads of Light – www.JanetEdkins.com
"Created with love, infused with energy"
All crystal information courtesy of Judy Hall.
Janet Edkins Creates – Beads of Light Collection.
Healing stones & crystals jewelry delivered directly to your door – click the link for more info and to get on my waitlist.