We are so excited to announce the creation of the Holistic Wellness Revolution! For years we have been asked questions like: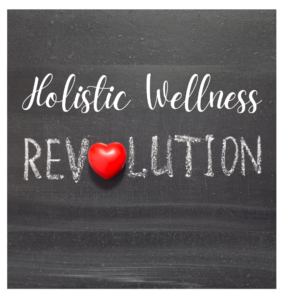 Is there a way to stay connected after this class?
Is there a way to have ongoing support?
How I can stay connected to this community?
We created an amazing community in person but people were still asking for more. The ideas in our heads have literally been spinning for years on how to do this. In the last couple of months, it really became evident that we needed to figure this out. So we kept asking the question:
"How can we provide our existing community with more and how can we broaden our reach and be in service to the greater whole?"
Well, ask a question and the Universe provides! Through a series of synchronistic events, we are in the midst of creating an online membership where you will have access to tools, videos, Power Resets, meditations and much more each month.
Although we've got some things started, there are many things we still need to work out. However, the vision is incredible which is why we want to extend an early invitation to you. We want you to be a part of this especially if you're willing to help us shape the idea. You see, we are full of ideas and could talk just about anything in the holistic/spiritual arena but what if it's not what you want to hear? So instead of spending all of our time creating, we thought we would ask you what you would like to know and in turn, we will offer you a special Founding Member price.
In the following weeks, we will be sending out more information with launch dates and Founding Member pricing.
If this sounds like you and you're ready to make positive changes in your life we invite you to join us as a Founding Member of the Holistic Wellness Revolution. Together we can change the world by changing ourselves. Email Carolyn today by filling out the below form for more details and to be put on the waitlist.
UPDATE: Doors open with the Lion's Gate on August 8, 2022 but will close again on August 15, 2022!  READ MORE