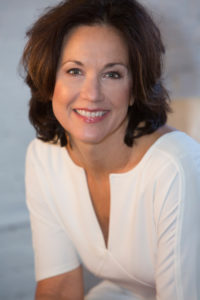 There's something about Kim you should know.  She is driven.  If you are seeking someone who will work with conviction and limitless energy to help you to the next level, she should be your go-to.  As an Intuitive Clarity Coach™ and Reiki Master, Kim has incorporated her vast formal education and experience into honed purposes including stress management, relationship and guidance through the, sometimes murky, waters of following your passions.
Taking a look at her photo, you can almost feel the loving energy emanate from this beautiful soul that volunteers every Friday at the Children's Hospital at the NICU and has the gift to determine how children (of all ages) need extra help.   Her history as a teacher, counselor and tutor has given her the patience, grace, love and consistent connections that has guided her on her path to her current place of purpose.
For Kim, Life Coaching has been a spiritual evolution filled with many questions finally resulting in truth.  While she loved teaching and tutoring, she wanted the freedom to create a system of function as opposed to dysfunction with no external restrictions.  These restrictions drained her energy as she began to question and became curious about the frameworks in which people live an unfulfilled life.  As she has moved forward as a coach she is finding that people ultimately want validation in finding their own answers and the more she participates in the transformations of these truth-seekers to a happier life, the more she realizes she has found answers to her own questions.
Kim's path is still being cut.  While her ability to help others is evident in her successes, she strives to learn daily, whether it is about marketing herself or developing an easy-to-understand method of demonstrating how you can live your own truth and leave behind things that no longer serve you.  Her craving to advance herself and learn more is a benefit to all of her clients.  She creates a safe space for them to be vulnerable when necessary and asks the important questions to break barriers and move beyond self-limiting ideas and circumstances.  Kim views this as her destiny.
Ultimately, her goal is to combine her love of teaching, coaching and Reiki by way of offering discourses, workshops and retreats along with one-on-one coaching.  She adheres to the spiritual idea that people were born to lead creative, happy, fulfilling lives.  Her offerings about personal development, spirituality, and energy lead people in learning to live more holistically.  Kim's focus is helping people navigate the psycho-spiritual journey back to their true, or authentic, self. Moving them from living according the thoughts, often conflicting, in the mind to the more soulful place of the heart.   That, after all, is where the joyful, big fat juicy life is….not in the crazed mind of shoulda, woulda, coulda!
See how Kim Sumlin can help you by reaching out to her at kim@kimsumlin.com, visit www.knowledgeismagic.com or call 404-216-6888