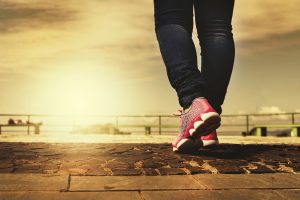 Growing up as a natural athlete, I learned at a very young age how important it was to move my body. That realization has followed me through my life to this day. In my thirties, I was a personal trainer assisting individuals and educating them on the importance of movement and how our minds and bodies are connected. Although I no longer personal train, I still stress the importance of movement to my clients.
I use my personal workouts for my mental health to keep myself in balance on a physical and emotional level. When our bodies get stressed beyond a certain point we start secreting a hormone from our adrenal glands called cortisol. Cortisol is tied to adrenal fatigue, chronic fatigue syndrome and several other autoimmune challenges.
When I work out or go for a walk, I can feel the change occurring within me. My endorphins are running high and I begin to enter a state of relaxation, which allows me to focus and have more clarity. It allows me to set the tone for my day or to decompress when the day ends.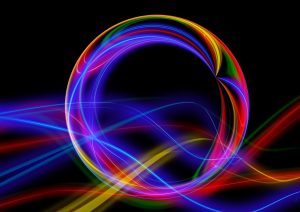 Movement is much more than just exercise. Movement affects our circulation, digestion, immunity, and hormone regulation.
Any form of movement is beneficial to both the mind and the body. It reduces stress and brings about relaxation. The body and mind are connected through various pathways and are constantly communicating to make sure everything is working correctly. Building awareness of this connection is key to our overall health and well-being. In our increasingly sedentary society, it is so important to take this to heart.
It's not necessary to complete a strenuous workout. There are various forms of movement that are very beneficial such as walking, stretching, yoga, Tai Chi and Qigong.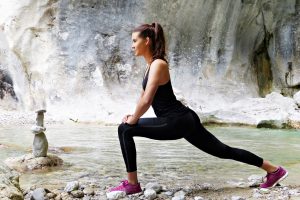 Movement also keeps you grounded. Being grounded to me means being connected to your body so much that you always know what you need to operate at your optimum level.
It is also about being present and aware of your thoughts, feelings and energy level, so that you feel centered regardless of what is going on around you. It allows you to know what foods you need to eat, how much water you need to drink, and how much rest you need to get. When we are not grounded, we are out of touch with our basic needs, which can cause an imbalance within us.
So get outside, get a workout in, work in your garden, go for walk or just stretch out on the floor. Bring the importance of movement into your daily life and experience an overall improvement in your health and well-being.
Jana Kadovitz L.Ac., Dipl. Ac. is licensed and certified in Acupuncture and Herbology is one of the founders of The Holistic Institute of Wellness.  She can be reached at 865-712-9754 or office@holisticinstituteofwellness.com