Connect To Your Guides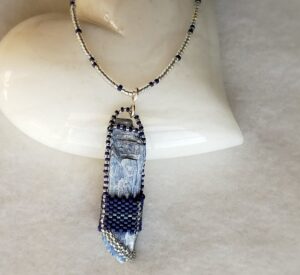 Do you have a set of "guides" that you are aware of? I'm sure those of you reading this definitely do so, but just in case. We all have a team of entities and energies willing to support, guide, and nudge us in directions beneficial to our progress and purpose in this earthly realm. These appear to come in whatever form we need to receive their wisdom, Angelics, Akashic Wisdom Keepers, Ascended Masters, Star Families, Higher Powers.
Awareness was the first step for me, noticing then listening to those unspoken thoughts, paying attention to ideas, notions and information that came into my head, often unbidden, that I knew was correct without the left-brain knowing of the how. With the urging of my dear mentor and friend Carolyn I started slowly trusting this more and believing in the knowing without knowing. Then I added the idea that I could ask for assistance, for answers and for guidance from this unseen cadre of "guides and guardians." We are never alone. This may seem freaky to some but has been a great comfort to me, assisting in dispelling the debilitating idea that I am totally alone and must always deal with all of life traumas, large and small, without aid. I am still working to lay down the insidious notion of separation from the Divine in all things.
Howsoever we choose to "believe and know," there are stones and crystals in abundance that will assist us in deepening our connection or indeed opening it for the first time.
May I introduce you to:
Kyanite – Excellent for attunement and meditation, a powerful beacon and amplifier of high vibrations. Connects to spirit guides and raises compassion. Cuts through ignorance, allowing for spiritual and psychological truth. Aids intuition and the manifestation of spiritual energies.
Here are a few more aids to whet your whistle.
Angelite – Stone of Awareness for the New Age. Facilitates conscious contact with our angelic realm.
Mangano (Pink) Calcite – Stone of Forgiveness, a heart crystal in touch with the angelic realms.
Celestite – High vibrational, a teacher for the New Age. Can jump-start spiritual development, urges us toward enlightenment. Infused with divine energies, facilitates contact with the angelic realm.
Lapis Lazuli – Powerful, protective, ancient stone. Facilitates spiritual journeying, stimulates personal and spiritual power, allows contact with spirit guardians.
Larimar – Spiritual stone opens to new dimensions. Facilitates angelic contact and communication with other realms.
Mica (Muscovite) – A mystical stone with strong angelic contact, stimulating the higher self.
Moldavite – Brings us into communication with our higher self and extraterrestrials. His its own cosmic oversoul allowing access to Ascended Masters and other cosmic messengers.
Phantom Quartz – Connects to spiritual guides, enhances meditation and facilitates access to the Akash.
Phenacite – One of the highest vibration stones. Allows contact with Ascended Masters and angelics.
Pietersite – Facilitates spiritual journey and reading Akashic records for insight on incarnation. Grounds you to your etheric body.
Selenite – A very fine vibration. Can bring clarity, accesses angelic consciousness and higher guidance.
Seraphinite – Stone of spiritual enlightenment. Excellent for angelic connection. (Named for the Seraphim)
Tanzanite – Powerful, high vibration stone. Facilitates raising consciousness, links to angelic realms, spirit guides, Ascended Masters and downloads information from the Akash.
My final note: Give it a try, asking for guidance that is. I often do this of part of my journaling. I ask a question in my mind and on paper. Then I sit, breathing, pencil poised, to see what answer comes.
With love & blessings. J
Beads of Light – www.JanetEdkins.com
"Created with love, infused with energy"
** Be careful what you ask for, Moldavite is extremely powerful. Make sure you have a way to ground.
For more of Janet's Stones for Healing go HERE.