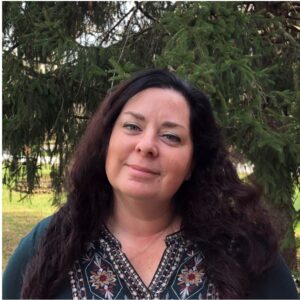 From a young age, Jennifer Stone knew she was different and wasn't afraid to acknowledge it even as far back as age 8. Like many of us, she was raised in a religious family and as a devout Catholic, her parents were determined for their children to follow their belief system. And, because she knew her parent's beliefs were supposed to be her own, she kept trying but by the age of 14, the teachings still did not resonate and she knew she would have to take a different path. This path gave her many twists and turns that would bring her where she is today, a strong and focused person that has been able to blend her religious beliefs with her desire to pursue enlightenment and help others on their own spiritual journey.
Jennifer may have left the church at 14, but by 20, she felt God calling her back and she listened. This return experience gave her the support and confirmation that her feelings as a child were true. Building on that, she began researching alternative spiritual teachings and eventually found her way into Linda Bonds rock shop, Stones of Spirit, where she met Carolyn and Jana of the Holistic Institute of Wellness (HIW). It seems that rock shop has been the meeting ground for many people seeking their way and Jennifer was in excellent hands.
After this encounter, Jennifer put in the work to acquire her Reiki Master certification from HIW and not long after gained her Akashic Records certification through Laura Hosford. Jennifer feels that Reiki has opened herself up to energy she has felt for a long time, but did not have a name for it. Not being able to place it or name it was almost a distraction because she did not have the tools to harness it. Akashic Records added another dimension to her knowledge, further opening her up and developing a stronger connection with her Guides, history and God. These monumental accomplishments gave her the confidence she needed to keep her momentum in her quest to find out how the universe works.
Soaking up knowledge like a sponge, Jennifer found the teachings of Dolores Cannon. Though Dolores has passed, her daughter continues her legacy and Jennifer was able to find her niche with Quantum Healing Hypnosis Technique (QHHT) training. This past life regression technique gave her the ability to help people connect with their higher self for various successful outcomes from healing to building relationships. QHHT allows the client to experience this connection without inhibiting thoughts from the ego in the way. It connects them with their higher selves for answers, guidance and healing.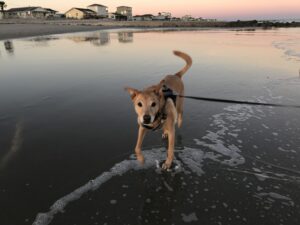 Through all of this, Jennifer had her faithful companion, Buddha. For almost 15 years this mixed rescue dog from Louisiana inspired her to open up both spiritually and energetically. He was an old soul that everyone loved instantly upon meeting him. She considers him her 'spiritual shove' that helped her through profound life-shifts. Though he has since passed, his spirit lives on and she honors him through her continued path to leave old beliefs behind and trailblaze new ones built on her own foundations.
Today, Jennifer continues her quest for deeper awareness and recently completed her Beyond Quantum Healing (BQH) certification, which is a step past QHHT. While QHHT must be done in person, BQH affords her the ability to adapt to current circumstances and work with clients from a distance. She understands that every client is unique, with a different set of circumstances and with every step she makes she is building a better toolbox to connect with her clients. She hopes that as the world evolves, holistic and western practices can meld together and everyone will be open to these life-altering experiences.
If you are looking for more information on Jennifer's offerings, go to multimodalholistics.com.