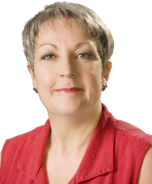 Janet Edkins is a no-nonsense type of gal that initially captivates you with her Sheffield, England accent and then draws you in completely with her personality.  A woman of integrity, creativity and determination, Janet is someone who you will be glad to know and even more pleased to call a friend.
Janet's journey to Beads of Light began before she was born.  Both Grandmothers practiced intricate needlework, one in hand-beading and one in detailed embroidery and this set the groundwork for her creative life.  From water colors to theater work and pen and ink, Janet has exposed herself to many forms of artistic expression, but beautiful, wearable pieces of art were never in her plan.
Often our interests lead us down a rabbit hole.  Janet began beadwork making greeting cards.   She found that all her extra pieces lent themselves to having beads placed on them.  Positive reviews encouraged her to create more cards with the blanket statement that she would "never make jewelry." However, coming across some large vintage buttons and having some beads on-hand was the catalyst for what is now a full-blown fine jewelry line.  Never say never, right?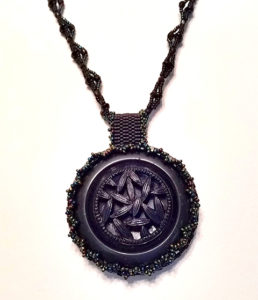 Everyone who has purchased some of Janet's jewelry is thankful for that chance meeting with vintage buttons.  When you look at Janet's bead work, you know she is practicing her calling.  Her pieces are wearable show-stoppers that beg the viewer to touch them.  Attention to detail and quality is immediately evident when you notice the beads are often an extension of the focal piece, both in color and form.  Whether it is dainty earrings or a stone pendant you will inevitably find something that pulls your attention away from all the others and asks you to take it home.
Not only are these pieces beautiful, they are also cleared and Reiki infused, personally by Janet.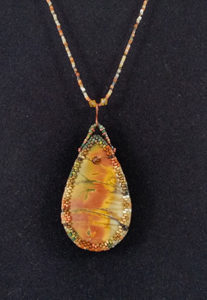 This is to enhance and amplify the stones natural properties for the owner's highest and best good.   This is jewelry with a purpose!  Janet says that whatever the individual needs energetically is often what draws them to a particular piece, her jewelry is not just about the beauty.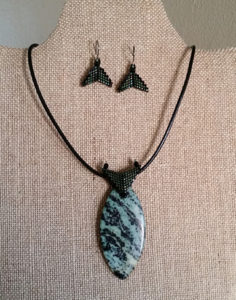 Are you ready to find what particular piece is calling to you?  If you are drawn to a specific stone but want a special bead pattern, Janet customizes pieces also!  Just let her know.  You see some of her pieces here, but you will never get the full scope of her work unless you view her full gallery at https://janetedkins.com/gallery-of-jewelry/ or even better, view it in person!
Want to meet Janet?  Her next show is the Dogwood House & Garden Show February 16-18th. You can also email her at janet@janetedkins.com or call 865-966-3271.