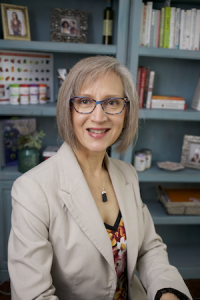 Camille Watson began her journey in nutrition close to 30 years ago in a climate where the job market landscape was not yet receptive to nutrition-based careers.  You could say that she was ahead of her time.  She earned her degree in nutrition, but went on to pursue a computer sciences degree so that she could get into the workforce.  Camille, however, would find her way back to nutrition and helping others through continued education, perseverance and a passion for encouraging people to take back their health and to experience the feeling of what living a nutritionally balanced lifestyle could do for them.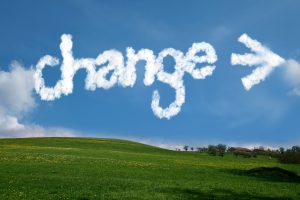 Throughout the 12 years she worked in computer sciences, Camille never gave up her quest for vibrant health.  She had personal misadventures in her own physical health that included celiac, food allergies and digestion issues that kept her studying to stay on top of nutritional trends and new information in the field.  It was this constant seeking of new information that helped her realize she was becoming that source for others.  It was clear that having an informed advocate was something many people needed.  Often the hardest question is 'Where do I begin?' and Camille wanted to be there to help with those answers.
About 6 years ago, Camille studied at the Institute for Integrative Nutrition, based in New York, to become a Health Coach.  Her studies encompassed more than one hundred dietary theories and a variety of practical lifestyle coaching methods.  She has a heart for working with women that have spent their entire lives caring for the needs of others, while neglecting their own self-care.  Re-wiring a lifetime of behavior after they see their health beginning to decline in middle age can be difficult.  She says it is important to understand that when you neglect your own needs and don't give yourself permission to do self-care, you are limiting your ability to show up as the best you can be for your family.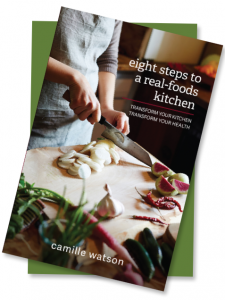 Camille's main focus is creating a personalized path to health that suits each client individually.  This path definitely includes returning to delicious whole foods and restoring the mind, body and spirit.  Her philosophy is that eating should be nutritious, but also life-giving and soul-satisfying.  She doesn't give clients a 'diet,' she encourages them to fall in love with the tastes and textures of that fresh fruits and vegetables bring to the game.  Eating should be a sensory experience.  This deep passion has led her to write 'Eight Steps to a Real-Foods Kitchen,'  to help people understand that cooking for health isn't complicated. Through this book, she helps people learn how to transform a cooking space into a place that encourages good eating habits and is a joy to experience.
At the end of the day, Camille loves touching people's lives in a positive way.  She feels like her work is complementary to medicine, both conventional and alternative.  She is in a field adjacent to conventional medicine as a supplement that fills in the gaps.  Her experience and pursuit of knowledge has equipped her to work with people and help them to make lifestyle changes that produce real and lasting results.
Are you looking to jump-start your health? You can find more about Camille at www.camillewatson.com and you can also email her at:  Camille@camillewatson.com