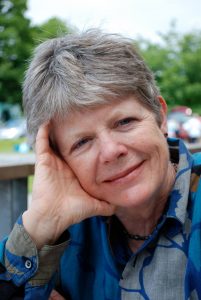 Long before sustainability was a standard lifestyle discussion, Carol Montgomery was spreading the word to help her community become informed and active in a clean, green lifestyle.  Growing up in Britain with parents who were green-living role models, practicing gardening, composting, recycling and tree planting, Carol was destined to become an environmental activist from the start.
Carol received her M.A. from Manchester and went on to become an art teacher, while holding exhibits of ceramics and paintings at least yearly in England, Bangladesh and the Sultanate of Oman.  After leaving teaching in Oman (where she met her husband) she became a freelance artist and finally arrived in America.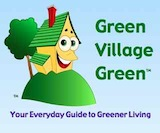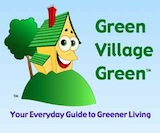 Often, our paths change direction when we encounter challenges, and the same is true for Carol.  After moving to Washington DC, she felt a clouding of consciousness known as brain fog, which disturbed her.   She was lucky to stumble upon wild blue-green algae and, having been interested in natural wellness solutions for years, gave it a try.  Her brain fog lifted overnight, and she felt compelled to share it with others, which expanded into a new career.  This led to becoming involved with CAHS in Knoxville, and, when this morphed into the WWN (Wholistic Wellness Network), she reluctantly became president, rather than let the it fade away.  WWN then became CHEO (Complimentary Health Education Organization), supporting increased awareness and knowledge of both allopathic medicine and complementary, integrative, holistic and natural wellness practices in the East Tennessee community.   It was not long after this that Carol 'downloaded' the concept of Green Village Green.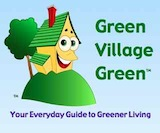 It has been ten years since Carol was given this perception of what would be her life's purpose.  The most significant point of her journey has been the first Green Village Green Home Summit, held in 2016 at Pellissippi State.  The interaction between the exhibitors, speakers and the attendees, learning from each other and sharing knowledge in a sustainable way, was an inspiration to her.  The next Green Home Summit will be in the early fall of 2019.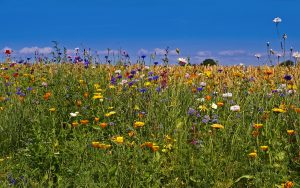 Carol strives to constantly learn and grow in her environmental endeavors and loves to find new things that perpetuate green living.  Her passion is to inspire homeowners and individuals to take their first effective green step; to save money with a simple energy efficiency action or to learn how to improve their family's health by removing toxic chemicals from their home environment – and then to want to take another step.   The products she has discovered and uses herself can improve our overall footprint on earth.  She challenges us all to join this movement and be part of the solution by "going green gently."  If you are interested in being part of or attending her 2019 Green Village Green Home Summit at the Clayton Performing Arts Center, please feel free to call her at (865) 755-2464 or email her at carol@greenvillagegreen.com.
***
For more information about Green Village Green go to www.greenvillagegreen.com.  Carol's favorite products are: Aseptic Plus, a non-toxic hospital grade deodorizer and disinfectant; Regenrus, hemp oil based dietary supplements that complement daily wellness practices for body balance; and whole house Water Filters for the best water quality for your family's needs.