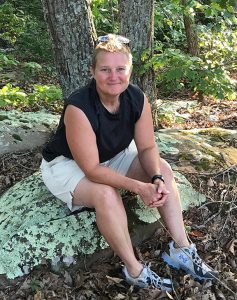 We are often challenged with the inherent knowledge of what our path should be, while at the same time lacking the tools needed to go in the direction of clearing and beautifying that path.  The same can be said of Amber Keirn.  It wasn't until 6 years ago that she felt as though she was seeing a clear direction on where she was absolutely meant to be in life.  This direction came when she opened up her world to essential oils and the benefits that can be reaped with their use.
When Amber delved into the experiences essential oils offer, from emotional to physical well-being, she knew this was something she wanted to share with others so.  She became aware of a different, more pronounced quality of life and gradually began to teach herself everything there was to know about her brand (DoTerra) of oils, what the company stood for and the quality of oils she was using so she could stand behind what she was sharing, not only from her experience, but her faith in the company who produces the oils purpose.  This 30,000 foot view was her beginnings of a beautiful new chapter in her life that embraces holistic healing, lifestyle and health.
This expansion of her view on life really solidified her direction.  With this life-changing renewal, Amber yearned for more in the holistic world and became part of the Holistic Institute of Wellness family, learning Reiki I and Reiki II, with plans to reach higher to Reiki Master and Teacher. Amber plans to pursue animal Reiki as well as she has an extensive background in working with animal rescue groups.
Since she began, Amber has expanded her disciplines to include techniques like Symphony of the Cells, where she concentrates on understanding how the different systems of the body relate.  She also practices AromaTouch Technique, which is a method of applying oils to the spine and feet to bring the body into a state of Homeostasis, and she is accomplished in Reiki II technique.  Amber also has found the oils to be an amazing tool when communicating with her Divine Team and guides.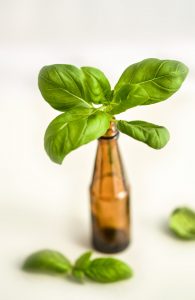 As time moves on and Amber engages more with her clients and her own path, she has realized that this holistic world has helped her to get past issues of fear and accept the gifts the universe has bestowed on her.  She has been set free and shifts into a world that she claims as her own, taking up her space and owning her future.
Interested in Amber's favorite oils?
For spiritual purposes she likes Rose and Frankincense, they assist during meditation in connection with the divine realm, clarity and raise vibrations.
Her all-time-favorite is Basil, which is the oil of renewal.
***
Interested in reaching out to Amber for an essential oil consult, Reiki session, Symphony of Cells or Aromatouch experience?  Feel free to call her at 865-254-6211 or mailto:email alkeirn@gmail.com