Quest for Mastery III
April 27, 2019 @ 1:30 pm

-

5:30 pm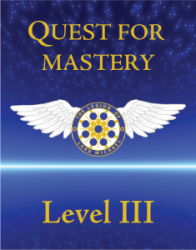 Level III
This is a half day workshop based on the teachings of Archangel Michael, as transmitted by Ronna Herman-Vezane. Ronna Herman-Vezane is an internationally known channel for Archangel Michael and has brought forth a monthly message since 1992. The breathing techniques using sacred geometry and meditations from these messages are the basis for the Quest For Mastery workshops.
In level III of the Quest For Mastery seminars you will learn the techniques and meditations outlined below. Do not feel daunted by any terminology you're unfamiliar with, these will become clear during the seminars. Archangel Michael's teachings are open to everybody, whether you've been on your spiritual path for some time already, or if you simply love angels – all you need is an inquisitive mind.
Expand on the techniques you've learned in Level I & II: the Alpha State exercise, Infinity Breath,
 toning, Personal Pyramid / Work Pyramid of Light
Experience the Infinity Breath with Binary Sequencing to speed up the process of building your body of light and to restore your connection with the higher dimensional levels of existence
Learn the Infinity Breath with the Flower of Life to share the Adamantine Particles with the world and to activate personal attributes
Experience the Mer-Ka-Ba/Mer-Ki-Vah meditations to receive the five higher Rays, transmute fears and phobias, and to take control of your consciousness from the vantage point of a master
Experience the 'Opening the Seven Seals of God Consciousness' to release and process old, impacted energy patterns and to move on to the next level of consciousness
Learn how to live each day as a Master
Learn how to receive an infinite supply of Divine Light Substance and to send these Particles into the world through the Sacred Heart – Adamantine Particles meditation
Experience the City of Light meditation that lets you integrate refined frequencies of Light
Learn how to build an Ascension Column of Light
The Holistic Institute is hosting one of Ronna Herman's Core Team Members who will be teaching all three levels of Quest For Mastery
The class fee is $88, payable via PayPal.
Maximum number of attendees is 20. Upon completion of each class you will receive a certificate and syllabus.