Quest for Mastery I
February 9, 2019 @ 1:00 pm

-

5:00 pm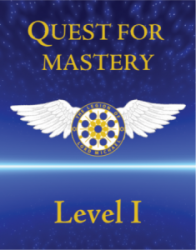 Level I
This is a half day workshop based on the teachings of Archangel Michael, as transmitted by Ronna Herman-Vezane. Ronna Herman-Vezane is an internationally known channel for Archangel Michael and has brought forth a monthly message since 1992. The breathing techniques using sacred geometry and meditations from these messages are the basis for the Quest For Mastery workshops.
In level I of the Quest For Mastery seminars you will learn the techniques and meditations outlined below. Do not feel daunted by any terminology you're unfamiliar with, these will become clear during the seminars. Archangel Michael's teachings are open to everybody, whether you've been on your spiritual path for some time already, or if you simply love angels – all you need is an inquisitive mind.
Alpha State I & II: learn how to move into alpha state at will, and thus tune in on the cosmic stream of wisdom and increase your extrasensory perception abilities
Infinity Breath I & II: these breathing exercises open up the higher dimensional levels of your brain and give you access to higher frequency levels of consciousness – and clear your body of discordant energies
Toning: Tibetan chants balance the chakra system and help you to access the five higher galactic rays of God consciousness
Group Pyramid: find out what it feels like to be in a fifth dimensional group pyramid, and to reconnect with that group's energy later on by returning to it
Seven Crystalline Spheres of Higher Consciousness: experience this meditation as a way to create joy, peace and abundance and to gain more access to your will power, intuition, insight and inner wisdom
Abdominal Breathing: our breathing has become shallow over time, yet little babies still intuitively do what is right for us. Learn why abdominal breathing is important
The class fee is $88, payable via PayPal.
The Holistic Institute is hosting one of Ronna Herman's Core Team Members who will be teaching all three levels of Quest For Mastery.
If you attend all three levels, total class fee is $250, payable before the first class. As the Level II class coincides with the Crystalline Light Expo, a make up class will be offered for Level II.
Maximum number of attendees is 20. Upon completion of each class you will receive a certificate and syllabus.