Paint Your Power Animal Workshop
July 29 @ 9:30 am

-

2:30 pm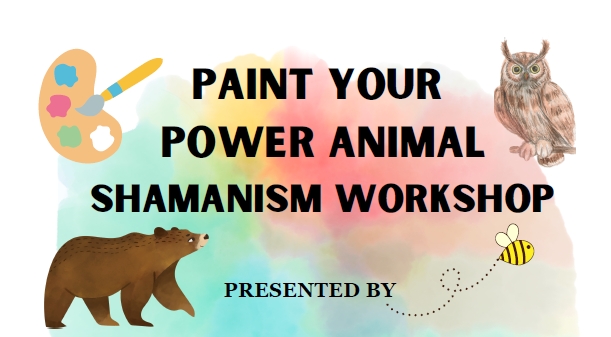 Jamie Smith & Jana Kadovitz present:
Paint Your Power Animal Shamanism Workshop
Saturday, July 29th, 2023 at the Avenue from 9:30am-2:30pm
141 N. Martinwood Road, in the Conference Room
About this Workshop
In this workshop, each participant will have the opportunity to learn about Shamanism, go on a Shaman journey, and meet their power animal. After their journey, they will paint their power animal, and share their painting and their experience with the group. ** No artistic experience is necessary.
What to Bring
Please bring snacks, plenty of water, and blankets and pillows for the Shaman journey. All materials for the painting will be provided.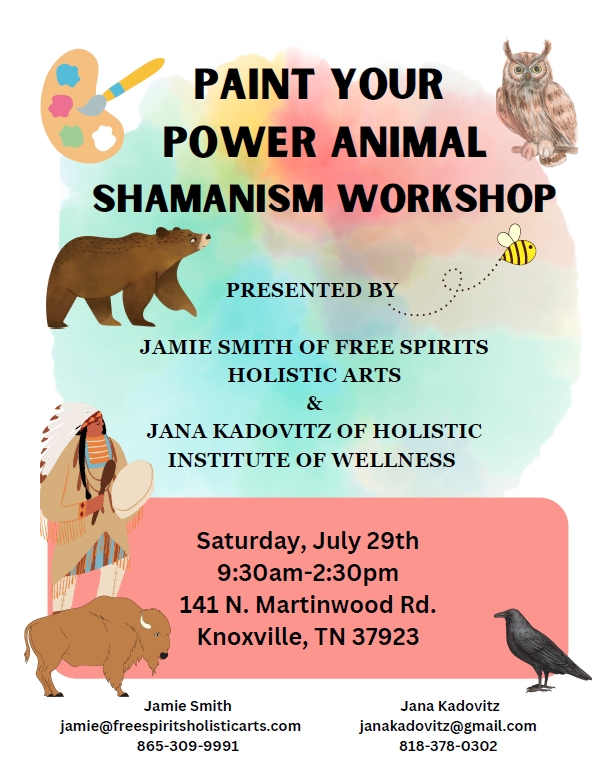 About Your Guides
Jamie Smith
is a Reiki Master and Reiki Master Teacher Intern with the Holistic Institute of Wellness. She has over a decade of experience in education, working with humans of all ages (e.g., elementary, special education in high school, and college level). She earned her doctorate in Special Education in August of 2020 and her Reiki Master Certification in September of 2022. She is passionate about helping souls on their journey in connecting to their truth, embodying their power, and cultivating self-love.
Jana L. Kadovitz, L.Ac., Dipl.Ac., Co-founder of Holistic Institute of Wellness and Holistic Wellness Revolution brings 25 years of experience in the holistic industry. Guiding those who seek and empowering those who believe. She ignites spiritual growth and transformation in others towards wellbeing through Reiki, Esoteric Acupuncture, Past Life Regression, Sound Healing, and Shamanic Studies.